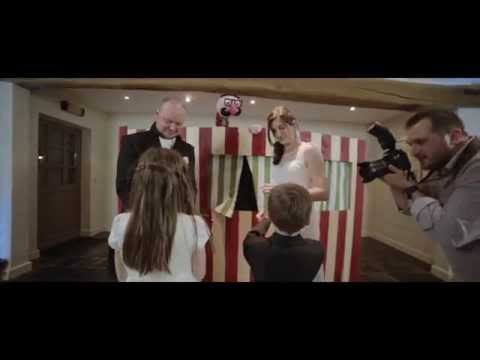 Personally Tailored Wedding Ceremonies
Congratulations! You are getting married! Do you want to make your day even more special? Kukulu creates original shows based on your "true love story". We make your own lookalike puppet couple and so the love story of the groom and the bride comes to life! You can get married by our priest puppet or your favorite famous person. Everything according to your wishes!
Contact us for more information!
(Please, order your show at least 5 months beforehand.)
We made a lookalike puppet of their ceremony master Marijn De Valck a.k.a. Balthasar Boma (designed by Jakob Verstichel). The public loved it!
A lovely outdoor wedding in a tent. The narrator of the story was our cute retired priest.